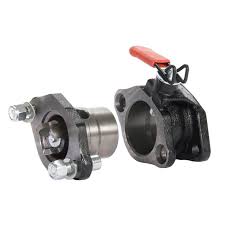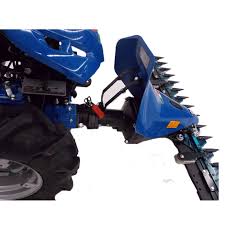 The male tang (left) mounts to the attachment, the female bushing (right) mounts to the tractor
The QUICK HITCH eliminates the need for changing tools when changing implements.Easily attach and remove BCS attachments with the flip of a lever!
Model 750 features a unique Quick Hitch system.  The 750's PTO connection point has an integrated tang, therefore attachments require a special 750 bushing. There are two versions:  2-stud (for most attachments) and 3-stud (for 33" HD tiller and Swivel Rotary Plow only)
FREE QUICK HITCH Bushings & Tangs when purchasing any two (2)  PTO-driven attachments at the time of a Professional Series tractor purchase!!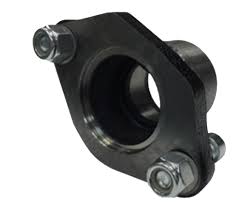 While the DOZER BLADE and SNOW BLADE aren't PTO driven attachments, they still connect at the PTO.To take advantage of the quick hitch system with these attachments, an empty tang can be mounted to the connection point on the implement.