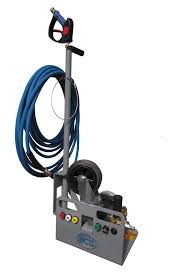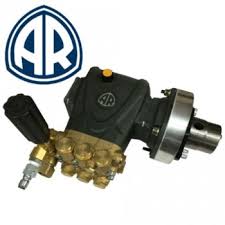 Enjoy the benefits of a self-propelled, professional PRESSURE WASHER on your BCS tractor!
Equipped with an AR pump, built to last with a forged brass manifold, ceramic plungers, and stainless steel valves.
Best of all, AR supports its pumps with a 5-year warranty.
4.0 = 16,000 cleaning units (4,000 PSI x 4 GPM).
The PRESSURE WASHER comes with a 50-foot hose, 36" pistol-style wand, and five tips for variable pressure output
(angles are 0, 15, 25, 40, and 65 degrees).
The customized powder-coated frame employs convenient storage for the wand, hose, and tips.
An easily removable swivel caster wheel helps transport the unit to the job site.
The compact size of this implement makes it easy to remove and install, and leaves a small storage footprint (20" x 20").
*** Please note the Pressure Washer REQUIRES a Power Cradle accessory to multiply the PTO speed. ***
Optional Accessories:  Soap Injector Kit  &  additional 50′ hose