These Mylar Food Storage Bags provide the protection that you need to make sure your food doesn't spoil over time. Dry foods such as pastas, rice, oats, and beans are all susceptible to decay from light, oxygen, and water. Mylar bags prevent these elements from degrading your food by blocking out the light and reducing the amount of moisture and oxygen that can enter the bag over time.
The bags are 5.4 mils thick and include a complete aluminum center layer (.00035). These bags are FDA Approved for food storage.
Use the appropriate size of oxygen absorber, then heat seal with your iron on the hottest setting. These are NOT puncture resistant nor rodent proof! The sealed bags need to be stored in a sturdy lidded bucket or other food-grade container for both support and protection.
The outer dimensions of each HALF GALLON BAG measures 8″ x 14″. These will hold the volume equal to two 1 quart jars.
The outer dimensions of each ONE GALLON BAG measures 10″ x 16″. Each holds approximately the same volume as a #10 can or 1 gallon jar.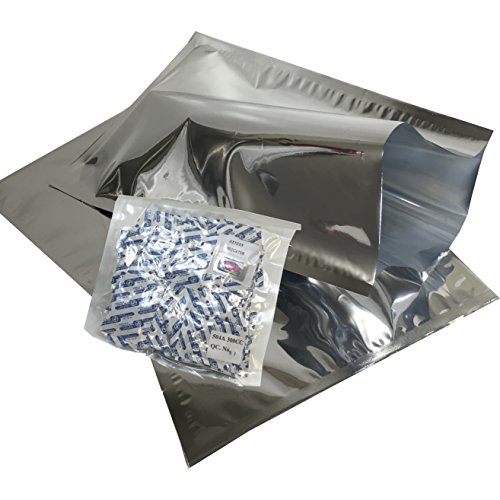 QUANTITY OF 20 BAGS (Oxygen absorbers sold separately)