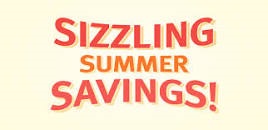 World's Best Hand Grain Mill
It's a big claim to call your product "The World's Best" but we know that after you have used the Wonder Junior Deluxe mill that you will agree. The Wonder Junior Deluxe "Plus" has the versatility and high quality of the most expensive hand wheat grinder in a price range that is affordable to the homemaker.
The Wonder Junior produces more flour per handle revolution than the Country Living Grain Mill and for half the price too. And it gives you more options to mill several types, nuts into nut butters, coffee, flax, and many other items not possible in more expensive grain mills.
New! – Q-CODE – that can be scanned with most smart phones – will take the user to a series of videos & tips that will help the customer assemble & utilize their WONDER JR DELUXE "PLUS" HANDMILL to the utmost
New! -the new WONDER JR now also comes with a brand new, very easy to use, & simple to understand OWNER'S MANUAL, which also has Q-CODES that can be scanned for additional informational videos.  The new manual will guide you more easily through the use of your WONDER JR.
Complete with Stones, Stainless Steel Burr Heads, Double Clamp, Flour Guide, and Cleaning Brush AND the beautiful new color RED!!!
Optional attachment for Wonder Junior Hand Grain Mill
Turn you Wonder Junior hand mill into a drill powered grain mill with the Drill Bit Attachment. Simply remove the handle, attach the bit to your drill, slide bit over the end of the shaft, hold it snug, and let the drill do all the work. You will also want to make sure that your Wonder Junior is mounted to something solid that will not move around.
This is a great alternate option to motorizing your hand grain mill. You may already have a heavy duty drill that will work. If not you can buy a heavy duty drill and this attachment for much less than a motorizing pulley and a motorizing setup, plus you can use the drill for more than your grain mill.
Recommended Grinding Speeds:
We recommend using a variable speed drill so that you can keep the speed low to prevent prematurely wearing out grain mill and making a mess.
The drill speed should not exceed 160 RPM, about twice as fast as you can crank it by hand.
Drill Recommendations:
For Milling Hard Grains (Like Grains & Beans)
The Dewalt DW130V 9 Amp 1/2-inch Heavy Duty Drill works perfect. It has a low RPM range (0 – 550 RPM), plenty of torque, and plenty of power to handle grinding medium hard to very hard grains, beans, and dry corn. You can try to use another drill but we know this drill will give you just what you need to power the Wonder Junior hand grain mill.
For Milling Soft Items (Like nuts and coffee beans)
Just about any drill will work for soft item, even a cordless drill will work for milling very soft items. Keep in mind that some drills are hard to keep the speed at the recommended speed.