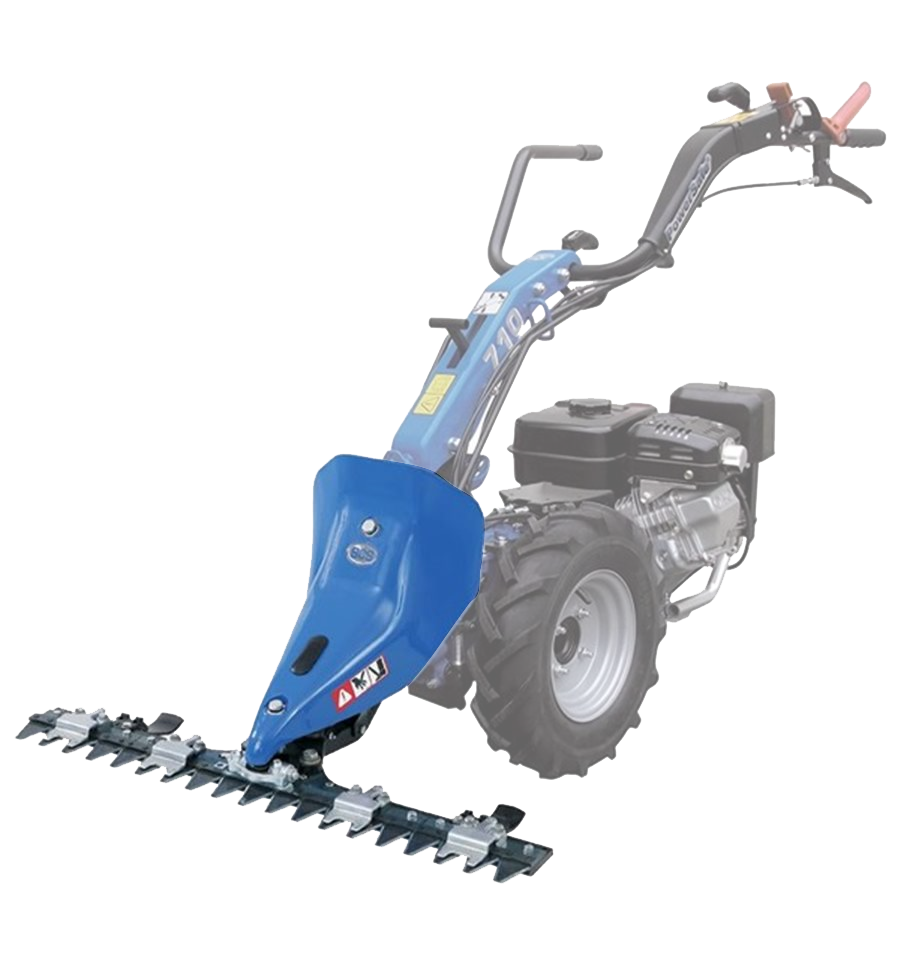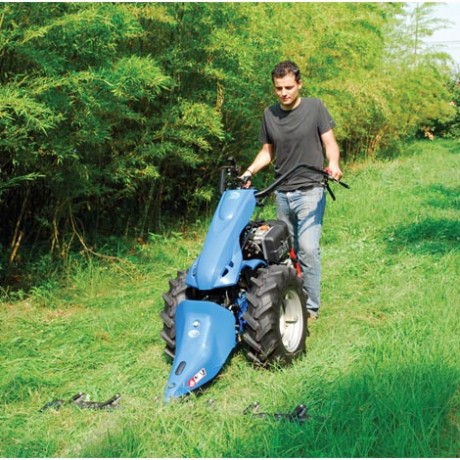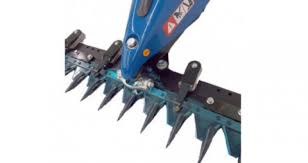 SICKLE BAR MOWER HAS IMPROVED IN DESIGN TO NOW FEATURE "LASER" TECHNOLOGY, WITH HEAVIER-DUTY BLADE COUPLINGS AND SKIDS.
AVAILABLE IN 30″, 40″, 45″ & 53″ WIDTHS**
Ideal for mowing tall grass, weeds, woody brush and saplings. Cuts near the ground with no flying debris. The height adjustable bar is much wider than the wheel base, making hard to reach areas is to tackle. The wide bar, along with all-gear drive, and low center of gravity, allows for mowing steep slopes and places where it would be unsafe to take a conventional mower.
SICKLE BAR MOWERS save time and are extremely efficient—they consume less fuel than other mowers, requiring very little power, and can be operated by smaller engines, including the Model 710.
Every Sickle Bar Mower has an oil bath transmission, which offers smoother operation, longer life, and increased weight for climbing steep slopes.
Cuts saplings up to 1 3/4″ thick
Bar "floats" side-to-side to better follow ground contours
Knives are serrated, eliminating routine sharpening
Adjustable skids allow cutting height to adjust from 1″ to 4″