The Lodge Cast Iron Cook-It-All is the only outdoor cookware you need!
With the newest addition to the Lodge line, there's a world of possibilities when cooking on your campfire using only two pieces of cast iron with 5 different configurations – Grill, Griddle, Skillet, Oven, or Deep Fryer.
The 14-inch reversible grill/griddle offers a ton of cooking surface and also acts as a lid. The 6.8 quart bottom is a wok and skillet, and can be inverted to become a domed lid for baking. Ideal for use on charcoal and wood fires.
Also included are two heavy duty, spiral bail handles for easily maneuvering the iron while keeping your hands safe from heat and a 33 page guidebook with tips, tricks, and recipes.
Seasoned with cooking oil for an easy release finish that only gets better with every use! Made in the USA.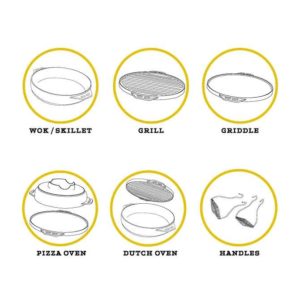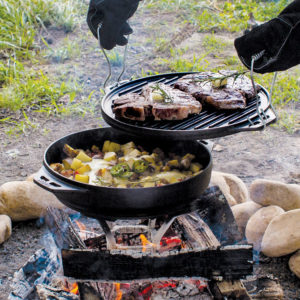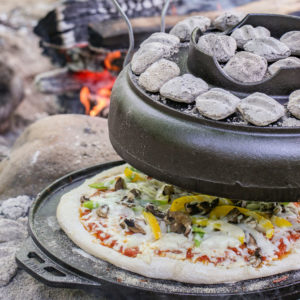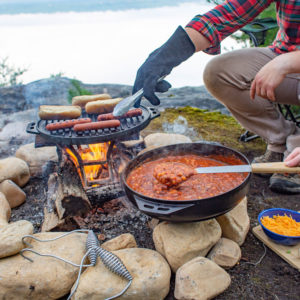 WATCH THIS HOW-TO-USE-IT VIDEO!
(Click the photo below)