Grow healthy and delicious sprouts right on your kitchen counter in Mason jars with the Bean Screen. The Bean Screen screws onto the mouth of wide mouth Mason jars and provides an anti-roll feature via the faceted sides, preventing the jar from rolling off counter tops. The Bean Screen also has pegs so the jar can be left upside down for optimal drainage.
Loaded with nutrients, minimum calories and no fat, bean sprouts have amazing health benefits – improves metabolism, maintains cholesterol levels, supports circulatory and digestive health, helps in weight loss and enhances your skin – just to name a few.
Includes 2 Reusable Bean Sprouting Lids  (1 – Blue, 1 – Green) with Silicone Gaskets Included


Designed for Wide Mouth Canning Jars 

Unique Design – Won't Roll Off Counters and Can Be Placed Upside Down for Easy Drainage 

Inverted Spout Ensures Proper Airflow to Grow Safe and Healthy Sprouts, and Prevents Messy Splashing During the Rinsing Processes

Can Grow Any Type of Sprout, Including Alfalfa, Bean, Broccoli, Mung Bean Sprouts and Many More! Sprouts are Loaded with Nutrients and Great for Adding to Salads and Sandwiches. 

Made of Food-Safe BPA-Free and Dishwasher Safe Plastic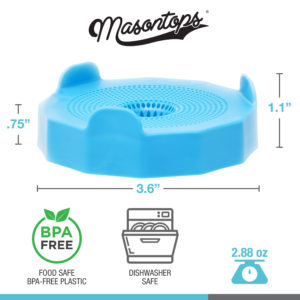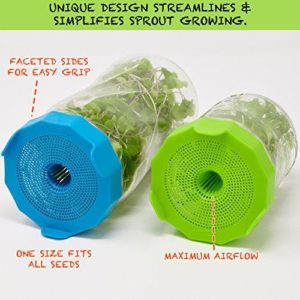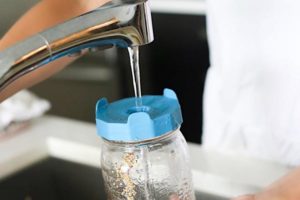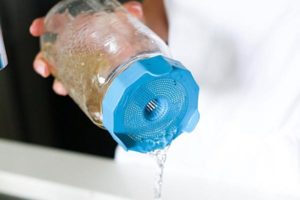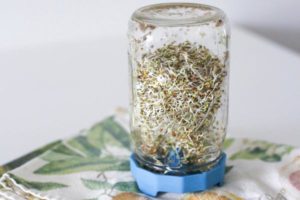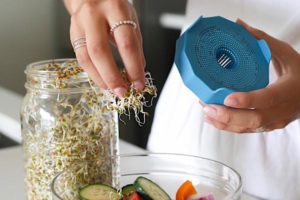 Learn more about how to grow sprouts in the video below.