The SUN OVEN® is the only solar cooking device that allows you to cook quickly or slowly, reaching temperatures of 360° to 400°, and there only needs to be enough sun to cast a shadow to use the oven.
Buying what you need for emergency preparedness to be prepared can put a strain on a family's budget. Many emergency preparedness-minded families have found that their SUN OVEN® quickly pays for itself by reducing their utility bills and the cost of restaurant meals. Many people do not cook or bake on hot days for fear of heating up the house. A SUN OVEN® enables cooking on hot summer days by keeping the heat from cooking outside.
Included with your SUN OVEN® is the Preparedness and Dehydrating Package – or you can use a wide variety of pots and pans you already own, including glass, stoneware, of cast iron Dutch Ovens.
Proudly made in the USA for over 30 years ( With the exception of the thermometer ).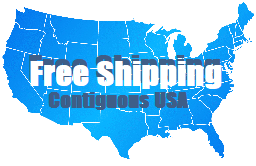 FEATURES:
One piece collapsible reflectors
The SUN OVEN® can be set up for use or taken down for storage in a matter of seconds. The reflectors literally fall into place at an angle that allows you to maximize the power of the sun.The reflectors are made of highly polished, mirror-like anodized aluminum that can be cleaned quickly and easily with glass cleaner, and they will never oxidize or rust.
Spill-proof levelator
There is never any need to worry about your food spilling in a SUN OVEN®. While cooking, your food rests on a shelf that self adjusts to always stay level as you refocus.
Easy temperature monitoring
A built in thermometer allows you know the temperature at a glance.
Self-contained leveling leg
As the sun is at different points on the horizon the SUN OVEN® can readily be adjusted to follow it. A simple adjusting leg allows you to choose from 9 angled positions.
Extremely well insulated
A thick batt of non-toxic insulation retains heat. Food cooked in the sun and left in the oven will remain hot for hours. Cold air is held out allowing the SUN OVEN® to be used on sunny days year around regardless of the ambient temperature.
Light weight, easy to carry
The SUN OVEN® weighs only 21 pounds (9.5 kg), folds up like a suitcase, and is equipped with a handle for easy transport.
Preparedness & Dehydrating Package
Includes:
Multi-Level Dehydrating & Baking Rack Set – Set of 3 racks with 1 roll parchment paper.

Two Easy Stack Pots w/interchangeable enamel and glass lids – Each 3 quart pot holds 3 pounds of poultry or a 3 pound roast.

Two Loaf Pans –  9 1/4 in. x 5 1/4 in. x 2 3/4 in. Heavy-gauge steel with non-stick coating.

Multi-Fuel Water Pasteurizing Indicator (WAPI) – A simple reusable thermometer which indicates when water has reached pasteurization temperature and is safe to drink. Can be used in a SUN OVEN, over a campfire, with charcoal, propane or with any type of fuel you use for heating water.
SUN OVEN® COOKBOOK – a specialty cookbook featuring 40 of our favorite recipes, techniques, and tricks of the trade to inspire your taste buds as you focus the sun on delicious meals
What is the SUN OVEN?  Watch Paul Munsen, president of the company, explain…..